City Safety Compliance Corporation (CSCC) provides the most comprehensive and professional construction safety training. We are dedicated to enhancing the professional growth of our students. We issue Site Safety Training (SST) cards and can train your staff in any of the following courses at the City Safety Training Academy:
Concrete Courses
30-Hour Concrete Safety Manager
8-Hour Concrete Safety Manager Refresher
Cranes & Derrick Courses
4-Hour Mast Climber User & Operator
16-Hour Rigging Worker
8-Hour Rigging Worker Refresher
32-Hour Rigging Supervisor
16-Hour Rigger Supervisor Refresher
30-Hour Master Rigger
8-Hour Master Rigger Renewal
30-Hour Climber / Tower Crane Rigger
8-Hour Climber / Tower Crane Rigger Renewal
30-Hour Special Rigger
8-Hour Special Rigger Renewal
Safety Courses
40-Hour Site Safety Manager
8-Hour Site Safety Manager Refresher / Chapter 33
8-Hour Site Safety Coordinator
Scaffold Courses
4-Hour Supported Scaffold User & Refresher
32-Hour Supported Scaffold Installer & Remover
8-Hour Supported Scaffold Installer & Remover Refresher
16-Hour Suspended Scaffold User
8-Hour Suspended Scaffold User Refresher
32-Hour Suspended Scaffold Supervisor
8-Hour Suspended Scaffold Supervisor Refresher
As well as:
OSHA AWARENESS AND SPECIALIZED TRAINING
NEW YORK CITY DEPARTMENT OF BUILDINGS APPROVED COURSES
NEW YORK CITY FIRE DEPARTMENT APPROVED COURSES
ENVIRONMENTAL TRAINING
Our instructors are the most qualified in the industry with extensive professional experience and knowledge. We provide our students with the most contemporary educational programs in accordance with federal and state regulations. We also offer specialized training courses to accommodate specific groups or projects and can provide training classes at our facility or at your location. Training classes are available in Spanish, Chinese (Mandarin & Cantonese), Polish, and Russian.
Live Remote Instructor-Led Classes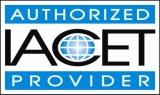 ​TEL 212.683.7200
FAX 212-683-7233